Podcast: Play in new window | Download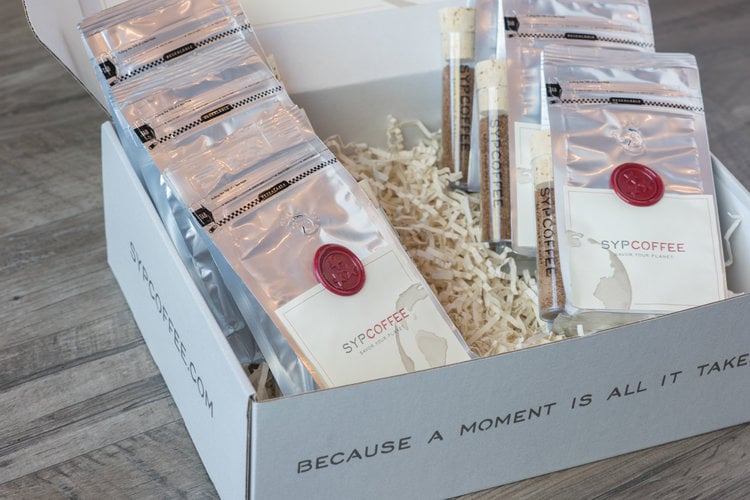 How does one begin in the automotive industry and make their way to the coffee world? Although Craig Margolius loves cars, he also has a true entrepreneurial spirit, and he's loved every minute of this new-found direction.
With the unexpected death of his parents, Craig made a choice. Instead of deciding to throw in the towel with the sudden passing of his mother, Craig used the experience as a pause button. Craig decided he needed to spend time with family in Charleston. Through the months he took in his childhood home Craig re-evaluated his life's mission and purpose. With a new perspective of the phrase "life is short," he revisited a dream that began in college… owning a coffee company. He loved the product and had the entrepreneurial drive to make it happen. After all, you only have one life to give your dreams a try.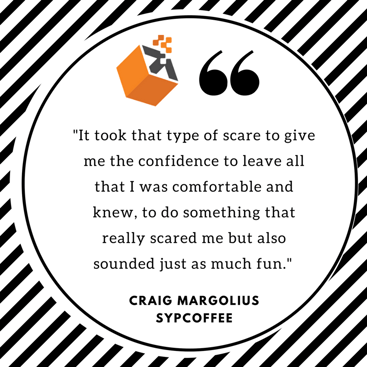 Craig has always been fascinated by how the coffee industry's supply chain is so long and broad that it is capable of bringing people together in so many different ways. He decided to no longer sit on the sidelines but jump in head first. With this new gained confidence and purpose, the idea of gifting coffee was brought to fruition and SYPCOFFEE was born. He hasn't looked back since.
SYPCOFFEE is an alternative to the traditional, blase flower bouquet gift. At SYPCOFFEE, they are obsessed with coffee gifting. And honestly, who wouldn't love a personalized coffee gift during a difficult time rather than ANOTHER flower arrangement. Custom gifting is a much more special, heart-warming experience for the person giving AND the person receiving. SYPCOFFEE is on to something brilliant with this refreshing concept, and we're on board.
SYPCOFFEE'S BRAND MANIFESTO:
"IT'S A BEAUTIFUL THING, THIS LIFE,
AND IT MOVES QUICKLY.
WHICH IS WHY YOU DESERVE
TO SAVOR EVERY MOMENT,
FULLY AND COMPLETELY.
WE HANDCRAFT PACKAGES OF IMPENDING MOMENTS.
BECAUSE WHETHER ENJOYING OUR
BEAUTIFUL COFFEE ALONE,
WITH THE PERSON WHOSE FINE TASTE
MAY BE RESPONSIBLE FOR THIS GIFT,
WITH FRIENDS OR WITH FAMILY,
A MOMENT IS ALL IT TAKES,
TO BRING A FRESH SMILE,
MAKE A GORGEOUS DAY,
OR REINFORCE A BEAUTIFUL LIFE.