Podcast: Play in new window | Download
No matter the industry or one's particular role in it, focusing on the customer – and creating an environment that nurtures their wants and needs – is integral to the success of one's business in the food and beverage industry.
Adjusting and adapting to changing demands can be achieved through continued education and opportunities to learn from seasoned industry experts who have a finger on the pulse of the evolution of their market. Conferences, conventions, and similar events provide company leaders the chance to network with peers and learning about changing trends in their particular fields. However, the exclusivity of some of these events can exclude up-and-comers, preventing them from learning the so-called tricks of the trade during those crucial first years as a startup.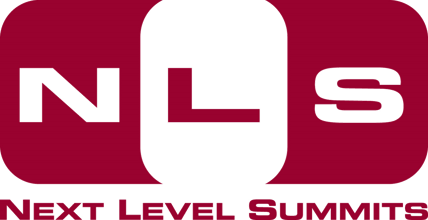 That's where Next Level Summits comes in – the organization is committed to catering to the growing food industry by organization high-level business events that invite companies large and small to band together and network with others with varied levels of experience and expertise.
Stewart Press, President of NLS, has been conducting these events for the past 20 years and has proven himself as a standout due to the high retention rate of staff and attendees. On Ditch The Box, Press emphasizes his philosophy of putting the client's needs first as crucial to the success of NLS. After more than a decade working in the industry as a member of the World Trade Group, he had earned an ample amount of credibility and contacts that allowed him to took a leap of faith and begin a new venture with NLS.
Press says too many larger organizations were focused on bottom-line dollars and did not devote enough time and attention to the needs of the customer. While a business needs to run on these bottom-line dollars, he explains it's the clients that drive the organization and keep it fresh, up to date, and ongoing. He decided to begin delivering quality programs to these clients via NLS to fill a gap in the market and give the industry opportunities it was actively looking for. Though the customer always comes first for Press, building his team to feel and function like a family has been an important component of NLS's sustained growth. While some companies that organize events outsource on-site staff, each member of his company's team has a say in what happens in the business and attends each event to take care of attendees' every need.
NLS puts on three main summits each year, inviting players in the food and beverage industry to attend no matter the size of their company or budget.

These events bring in high-level speakers and content from top-level executives, making them the perfect chance for small business owners and entrepreneurs to gain education and insights in the early phases of their ventures in the food and beverage industry. The NLS Food Marketing Summit serves as a prime opportunity for anyone selling goods and services to people in the food industry to get their name, products, and brand out there, as Press and his team offer price points for every individual. He actively thinks of which kinds of attendees would benefit from being there, with many remarking that they were able to meet important executives under one roof that could take an average business owner in the food and beverage industry 20 years to come in contact with.
The Food Evolution Summit, on the other hand, focuses more on R&D, innovation, and product development all rolled into one. This is the place where ingredients and flavor companies, scientists, and packaging solutions providers come together, and Press says this event ties in well with the Food Marketing Summit. Lastly, the NLS Food Quality Symposium serves as a peer networking environment for executives in safety and quality assurance fields, where discussions of best practices, new methodologies, strategies, and applicable technological solutions are shared and discussed. Each Next Level Summits event offers game-changing insights and learning possibilities for any person in the food and beverage industry. Above all, focusing on how clients will benefit from these learning and networking experience is the central goal for Press and his team, which has been vital in the expansion of and demand for these types of summits.
Learn more about upcoming Next Level Summits events at www.nextlevelsummits.com.