Podcast: Play in new window | Download

Medical Marijuana is a hot topic of debate in our world today. Regardless of where you stand on the legality of the issue, one thing is undeniable. Marijuana used in the medicinal form has proven to alleviate pain in a non-addictive manner.
In order to discuss this hot topic in depth, we have invited our friend Marc Shepard on the podcast. Marc, co-founder of the New England Cannabis Network and the NECANN Convention, and medical marijuana user and proponent, offers a unique perspective on the issue of medicinal marijuana.
Marc, having experienced multiple knee injuries and surgeries growing up, was faced with a harsh daily reality. He was plagued by the unrelenting pain of chronic arthritis in his knees. His own father faced a similar problem with severe chronic back pain. Marc started trying medical marijuana to see if it would help relieve his daily knee discomfort. There was such a profound difference in his level of pain that he encouraged his dad to ween himself off of the Oxycontin he was prescribed for 3 years. Today, Marc and his father are not on any prescribed pain medications. Medical Marijuana has significantly increased their quality of life.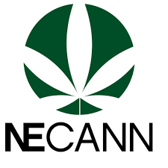 In this enlightening episode, Marc sheds light on some of the challenges he has faced in the marijuana industry. From social stigmas to banks turning them down due to association with marijuana, he has experienced much resistance on his road to bringing people a pain-free lifestyle. One of the biggest misconceptions with medical marijuana is that people use it to get high. In fact, some of the most effective cannabonoids for treating pain would be known as "dirt weed" back in the day – meaning it would put a drug dealer out of business because of the little to no psychological effects. Marc likens using medical marijuana to drinking non-alcoholic beer. You get the taste of the beer without getting drunk. Medical marijuana used properly produces the same result.
So what needs to change? According to Marc, there must be a massive social change on the perception of medical marijuana. It is very easy for society to be cynical about the medicinal program because their assumptions are that it is an excuse to get high. "People don't drink vodka for the taste, they drink it for the result." This is a similar belief when it comes to marijuana. However, Marijuana was legal up until the 1930s and has been used since the 1600s for medicinal and other health benefits.
Marc Shepard's life has been directly impacted by the positive effects of medical marijuana and he has committed to bring this freedom to others. Coming up in April, Marc will take part in putting on the largest cannabis event in New England. The NECANN Convention is a great resource for cannabis information and education. It is a B2B and B2C expo in which networking is encouraged and enlightenment is found. Tickets are still available! Learn more here.