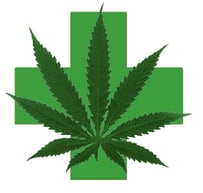 Though the legal marijuana industry is still relatively new, business is booming all across the country. Cannabis used for medicinal purposes is currently legal in 24 states, with four states legally allowing recreational use of the plant. Entrepreneurs looking to enter this new, expanding market have an incredible opportunity for growth and innovation as cannabis becomes more widely used and accepted. However, there are many rules and regulations businesses must follow when selling marijuana and any related products. Equipping yourself with the right tools, and partnering with industry experts, is key to getting ahead and keeping your doors open in the marijuana business.
On this week's episode of "Ditch The Box," host David Marinac talks with Rebecca O'Connor with Pinnacle Consultation, Colorado's premier cannabis consultants.
Rebecca has spent the last four years in the marijuana industry, managing facilities and working with numerous dispensaries to thrive in compliance and quality. Rebecca and Pinnacle consult growers, businesses, and industry experts at every phase of their journey in the world of selling cannabis products. Her company focuses on helping clients through their business creation, development, and operation.
When entering the world of medical cannabis or recreational marijuana, companies must partner with a experts like Pinnacle to stay in the loop about rapidly changing rules and regulations, or they risk getting shut down. Rebecca says her company's team of marijuana industry pioneers saw dispensaries closing left and right due to poor production. People wanted to get into the legal marijuana market but didn't know how – they opened their doors too soon, didn't follow the laws, and did not abide by proper production procedures. As a result, Pinnacle opened its doors to offer guidance and education to those who wanted to begin selling medical cannabis or recreational cannabis products and get them into dispensaries the safe and legal way.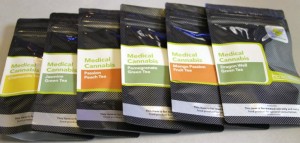 Rebecca says there is a huge amount of confusion permeating throughout the cannabis industry due not only to varying rules on the state level, but also from county to county. Companies have had to change their product packaging overnight due to new rules that emerge on almost a daily basis.
There are different regulations for edibles, for example, and separate licenses are required for different products. Dispensaries, too, must follow different rules depending on where they are located. With so many changing laws occurring in this industry, producers of marijuana products have to stay informed during the growth, production, and sales stages in order to help enforce the increasingly positive perception of cannabis and not set the industry back.
Edibles, in particular, are a booming market full of different rules for food and beverage product packaging and presentation. Correct labeling and childproof materials must be included to get products into dispensaries. Pinnacle helps companies learn about the various regulations they must follow and works to get their goods on shelves in the most efficient way possible. If you're curious about entering the marijuana market or learning more about the regulations and requirements that must be followed, visit PinnacleConsultationInc.com to speak with an expert today.