Podcast: Play in new window | Download
Imaging walking into an enormous 40,000 square foot warehouse stocked full of the delicious candies and sweets you loved as a kid.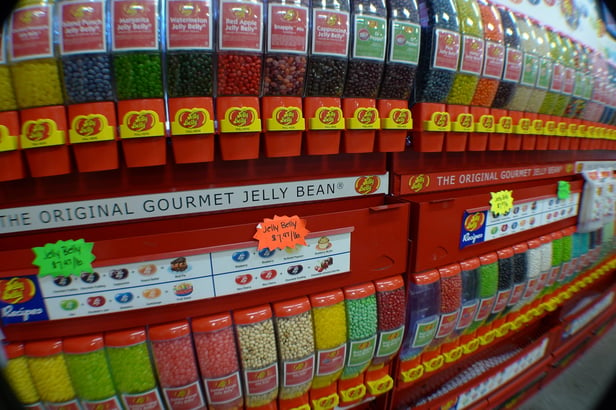 There, you can find those special treats you thought were locked away in the back of your memory or immortalized only in photographs. Such a place exists – the largest candy store in America, in fact – as a destination point right in Cleveland, Ohio. For 65 years, b.a. Sweetie has been a nostalgic oasis full of sugary delights developed by local mom-and-pop shops, as well as the established candy brands we all know and love. The company has evolved from a distributor to a widely successful retailer known for resurrecting classic confectionaries you won't find in mainstream stores. The company brings old candies out of dead markets and into a new region to deliver to locals and tourists alike.
On this week's episode of Ditch The Box, host David Marinac speaks with Tom Scheiman of b.a. Sweetie Candy Company about the ways in which his shop has distinguished itself from other major retailers and built its brand through the use of new candy packaging.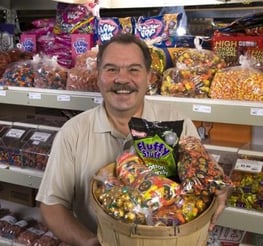 Scheiman explains most consumers will pay four times more for treats purchased in mall stores than they would at a warehouse like b.a. Sweetie because of high rent costs and smaller product selection. Candy stores that sell retro items are a rare breed, but Scheiman says the products he carries are still being manufactured every day. It's just a matter of finding the company that sells them, and b.a. Sweetie has certainly filled a whole in the rare confections market.
Scheiman also explains his company changes its inventory daily, bringing in new regional brands that add an exciting flavor to the Rust Belt. The rarity and low prices of the shop's candy selection first attracted a large number of new and loyal customers, and though he initially refused to stock bigger, successful brands, he soon learned listening to consumer demand is the lifeblood of growing a business. By stocking candy from both small brands and bigger companies, he is able to compete with the "big boys" while still supporting local, smaller companies. People are willing to try new products, but they also naturally gravitate to brands they know and love. The culture of today's consumer, he says, is, "if they see it everywhere, they expect it everywhere." Customers will be more likely to shop at a location that is an exciting experience with competitive prices if its team is listening to their wants and fulfilling a need in the market.
The company also sells its own branded candies, and making a move away from flimsy 2 lb. or 5 lb. plain clear bags to custom printed stand up pouches has helped the b.a. Sweetie rebrand and build a loyal consumer base.
Scheiman ordered candy packaging from StandUpPouches.net, working with the team to design 4.4. mil stand up pouches with rounded edges, tear notches, and 2-color printed logos that are vibrant and stand out among the 4,500 other candy products the store sells. Scheiman says he is proud of this new candy packaging because it helped lift his brand to a whole new level while meeting customer demand.
"When people come to the store, they're in a good mood. When they leave the store, they're in a better mood," he explains. "I watch customers when they leave, and they're already diving into their purchases before they make it to the car."